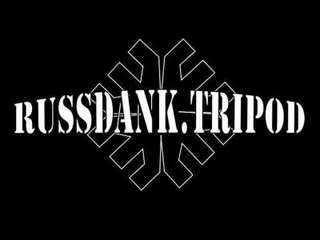 "You Talkin' Shit!"

1
Saturday 05/28/2005 3:00:14am Name: Russell Dank E-Mail: russdank@yahoo.com AIM: russdank City McKeesport PA15132

Comments: East Coast, Bethal Park. HMMMM. The new Dank CD "theVoice" features a song called SpeakEasy, just listened to yours on Pure Volume where we hope to put our new tracks. I shit my pants when your song started out with the same sound effect. Don't think you peeped it from us because our tracks aren't finished. Bethal Park, HMMMM. Not sure about the whole "pimp" thing. I drank TWO 40s once. Are you REALLY pimps. Respect women. http://russdank.tripod.com New shit soon! Sorry, my head is a little messed up. RussDank. p.s. 96.1 makes my head hurt.
a group called "East Coast" from Bethal Park PA. they're "pimps"



(raptalk)Can one possess humbleness as well as razor sharp skills? Well, apparently that answer is yes when speaking about K-Hill.(RussD) But yet his album is titled "Memoirs of A Premature Legend" That is a humble title.
(raptalk)A respected producer as well as emcee, and self proclaimed "half man, half amazing" (RussD)That is even more humble, haven't checked the songs yet but I haven't caught that "humble" vibe yet. I'll be checkin' that. RussD.

yea i hear you that can be a bit misleading....but honestly, to talk to him as a person...he really is extremely humble. the album title is not about him btw...its actually for all the people that influenced him or worked with him growing up that never really got their chance to do it because of drugs, death, etc. so basically the premature legend isnt him. i'll be posting the interview with k-hill this week on the station so i hope you get a chance to check that out russdank. i appreciate you peeping it in the first place but hope the interview will give you a better idea of how he really is.
peace dvus1

from Raptalk.com, about "humble" K-Hill


From BallerStatus.net - posted by Kommon as in "i Keep KoMMon On They Girls Face" Wow, very original, anyway: (RussD) Wake up and smell the funk. (Russ posted 2 songs) (Kommon) we smelled that shit it stinks so that means you Suck. (RussD) Thanks Kommon, you only make me more amped, keep dreamin' about those "Platinum Rakes" you'll get em' some day I promiss. (He puts corny lines at the bottom of every post, "Who said money doesn't grow on trees, I rake my yard with platinum rakes.")



Dr.Dre 2001 Message Board - (RussD)No more cookie cutter rappers! They sound the same, they dress the same, the videos all look the same. We need something new. (EdMagik)Good for You for trying to be different and all. But I bet if you got a label deal, they'd try to play you like a puppet, and you'd either not get promotion or look like a cookie cutter rap act. That's what they do. It's part of their formula for getting their investment back.(BLC OKC)every one who ever made it passed threw a cookie cutter to be who they are just pick the right one or stay under ground "fuck TRL"



(potscrubbin)i dunno why i wasted my time checkin that shit out... i like that idea of having live sounding drums and all, but the execution of it is poor...get sum mo better sounds... and learn how 2 write a hook in2 your beats... so they just don't sound like random droppings w/ whateva that was screaming over it...
From the forum of
Star Trak.com (the Neptunes)

(RussD) Thanks for your opinion, but I wouldn't say that you wasted your time. You have been blessed by the rusty MC that they call Russ D. It's like getting a shot, you don't like it at first, but you know that it will make you better. Or maybe even save your life.
Page 2
Dank Home
Dank Lounge
Russ's Links
What Russ Thinks
Talkin' Wit Russ
I got that new Russ D CD
Aviary Albums
Pictures
Extra